About us
Orca Consulting is a family run accounting, tax and IT consulting practice with over 15 years in the accounting and IT fields.  We offer specialised bookkeeping, accounting, IT and other required services in the greater Gauteng area
Our Mission
We focus on keeping accurate, personalised, strictly confidential and professional  records for your business which may be  ready for you and the Auditors as and when required for perusal. Full services include monthly collection of all paperwork that needs to be processed and onsite or remote IT consulting.
Objective
We mostly concentrate on the small/medium business owner who does not have time to keep his/her accounting records and also doesn't wish to incur the expense of employing a full-time bookkeeper, accountant or IT Manager.
---
Accounting Services
Bookkeeping Services
Bank Cashbook (s)
Petty Cashbook (s)
Debtors Invoice processing
Creditors Invoice processing
Journals
Monthly financial reports – Trial Balance, Balance Sheet and Income statement sent via e-mail (all of the above is done on Pastel Express)
Value Added Tax Services-Monthly, Bi-monthly
'VAT payable/ refundable is calculated every month
VAT Returns are completed and submitted to SARS via e-filing and a copy is sent to you for payment before the 25th of each alternative month.
All correspondence with SARS relating to VAT will be kept on file in case of future queries, depending entirely on the client.
Monthly Reports & Returns
Trial Balance, Balance Sheet and Income statement sent via e-mail
Bank Reconciliation/Cash book payment & receipts
Petty Cash Bank Reconciliation
Debtors Statements/Age analysis-information supplied by client
Creditors Reconciliations/Statement
VAT report-sales analysis and all other financial reports e.g. Trial Balance, Balance Sheet and Income Statement.
---
Payroll Services
Salaries and Wages are calculated based on information supplied by the Client
PAYE/SDL/ UIF (EMP201) Returns are completed and submitted via e-filing, a copy of which is sent to you for payment before the 7th of the following month
Issuing of IRP5/IT3 certificates to staff members at year end and reconciliations of EMP201's on easyfile twice a year
Additional Services
Individual & Company Tax
Administration
Annual financial statements
Annual returns filed with CIPC
Training on Basic accounting reports and how to understand them, Pastel, VIP payroll and Microsoft packages including: Worksheets, Word processing, internet & emails.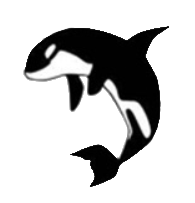 ---
I.T. Services
Orca Consulting IT Services is aimed at offering the following services to Small to Medium enterprises.
Firewall installation and support
Server monitoring and maintenance
Network monitoring and maintenance
Server, desktop and notebook support
Telephonic, on-site and remote support
Antivirus and antispam solutions
Backup solutions
Hardware and software sales and upgrades
Consulting services
Auditing and assessment of current infrastructure
---